International Strategy
The Digital Agency promotes the initiatives of digital transformation in cooperation with both national and international government organizations and with the private sectors. Furthermore, we are collaborating and sharing information with entities that have expertise and experience in digitalization.
As the cross-border data flows are crucial in enabling improvements in global economies and sustainable growth, we are aiming to facilitate data flows within a framework where trust is secured.
We will promote cross-border data flows in cooperation with global communities under the banner of "DFFT".
Data Free Flow with Trust
Digital Agency considers Data Free Flow with Trust (DFFT) as national and international initiatives and the development of technological and organizational measures to promote cross-border data flows globally.
One of the major topics at G7 Digital and Tech Minister's Meeting in 2023, is to accelerate the operationalization of Data Free Flow with Trust.
Japan would like to take the opportunity of the G7 to reach agreement on accelerating institutional cooperation and technological responses to DFFT and to propose an international framework for public-private partnerships that will serve as the core of this DFFT effort.
Speech on DFFT by Minister KONO Taro
CSIS: "Leading Japan's Digital Transformation: A Discussion with Kono Taro"
World Economic Forum: "Data Collaboration: Lessons from the Field"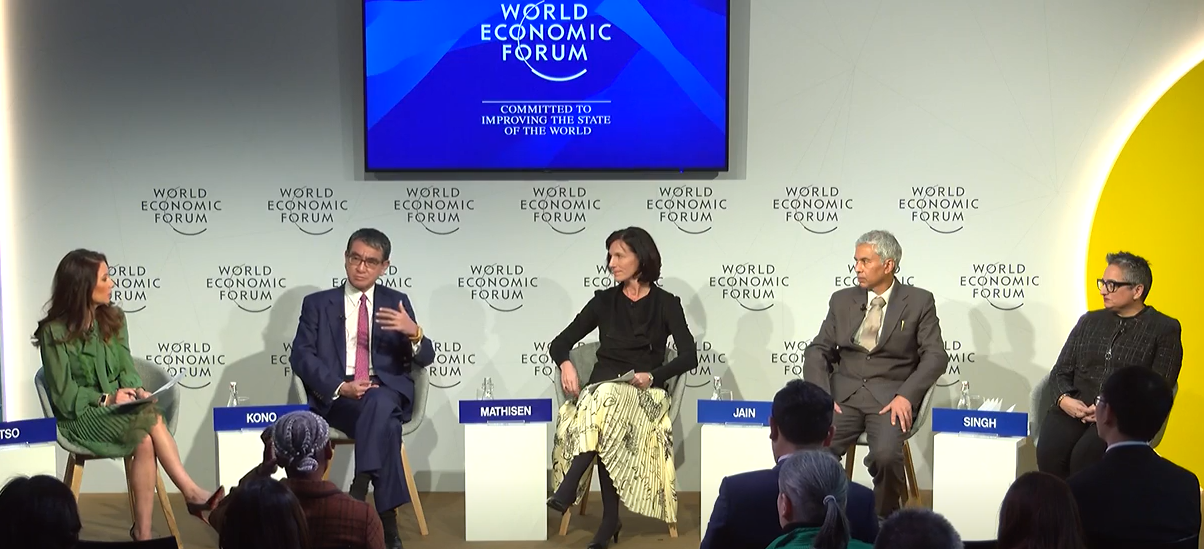 Data Collaboration: Lessons from the Field | World Economic Forum (weforum.org)
Related Link